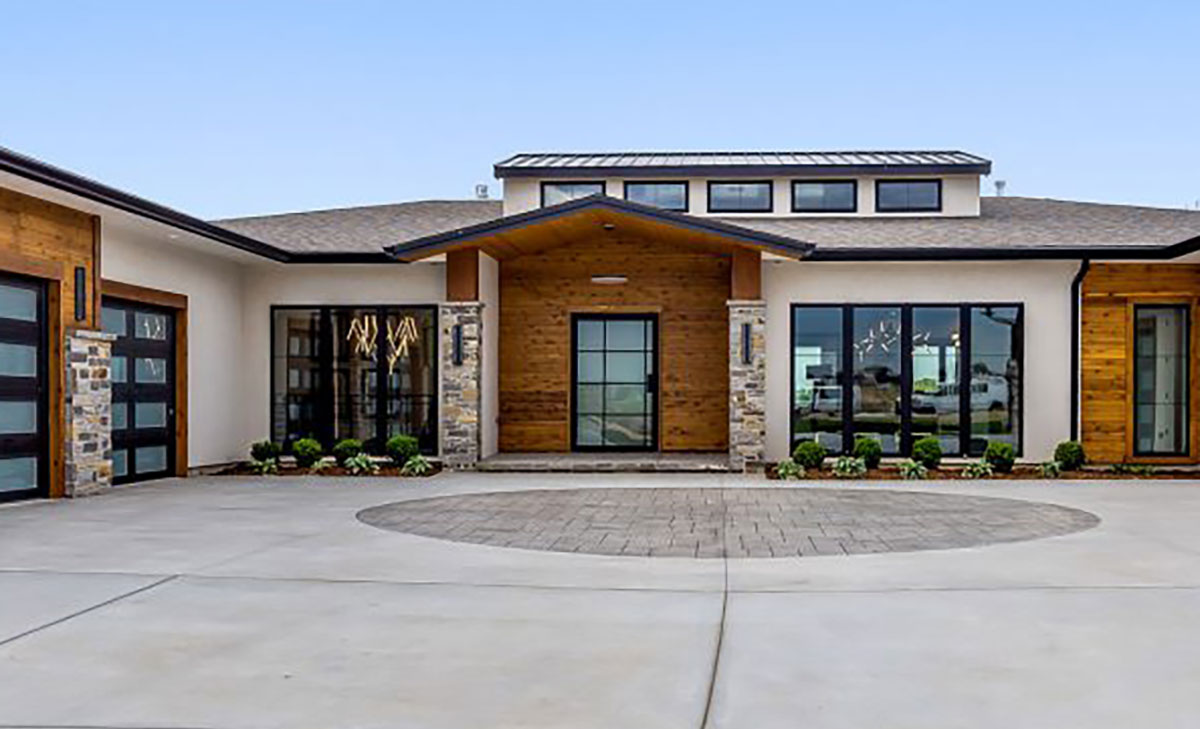 Patio Home Floor Plans & Features
Tags:
building a home
,
home design
,
home features
,
patio homes
---
Custom Designs From Wichita's Best Patio Home Builder
Here in Wichita, Kansas, patio home construction has been on the rise since 2021 and it doesn't seem to be slowing down anytime soon. As a luxury home builder, Sharp Homes is often asked about patio home floor plans & features that can make aging in place easier.
Whether you're planning to move to a budget-friendly patio home community or you want to build a luxury patio home in a gated community, we've put together our recommendations for features that can make life easier for those with limited mobility.
What Is a Patio Home?
Patio homes, sometimes called garden homes, are homes built on a single floor, usually without steps (zero-entry). Patio homes are typically built in communities in which maintenance is included. They're designed with layouts and features that make living easier with fewer hazards for someone with limited mobility.
Wide hallways, minimal to no steps and open floor plans allow patio homeowners to live independently longer. And, a patio home can offer privacy and luxuries without sacrificing comfort. That's why they're a popular option for older adults, empty nesters, or anyone who wants to simplify their life.
Benefits of Building a Patio Home
You may question why you'd want to build a patio home rather than buying a pre-built one. The answer is simple: building a new patio home is a perfect opportunity to customize the features and finishes to fit your taste and unique needs. You can choose from a variety of features and layouts tailored to your preferences. Everything will be brand new and built to modern safety standards. In short, you can live your best life in your new patio home.
Features to Consider for Your Patio Home
Building your own patio home means you have many features to decide on, so you may be wondering where to start. We've put together a list of patio home features to consider. You'll also want to choose home finishes that make aging in place easier, such as lever door knobs and rocker light switches. Keep in mind, though, it doesn't have to stop there. Building a custom patio home is an opportunity to include both functional features and personal style choices.
Zero-step entry for easy access
Spacious multi-car garage
Extra rooms or flex spaces like sunrooms
Sturdy and discreet storm shelter on the main level
One- or zero-step entry
Walk-in closets and pantry
Outdoor space such as a covered patio or lanai
Wide doorways throughout the home.
Bright closet lighting so everything is easy to find
Vaulted or barrel ceilings
Tray-style ceilings
Exposed large wood beams
Fireplaces
Built-in shelving
Stone countertops such granite in the kitchen or on the wet bar
Built-in grill or outdoor fireplace
Wine cellar room
Large kitchen island
Wichita Luxury Patio Home Builder
If you're thinking of building a patio home in Wichita designed for aging in place, Sharp Homes is your innovative Wichita home builder. We will work with you to create your luxury, maintenance-free dream home.
Our Aspen floor plan is a fine example of a simple patio home layout. We can even adapt it so you can have a basement option with a patio-style home. Keep in mind, our floor plans can always change to give you the features you want without sacrificing style or luxury.
Sharp Homes offers over 50 years of experience building custom homes in Wichita, Kansas. You can count on us to build your new patio home with quality, craftsmanship, and care. We promise to deliver a smooth home-building process from initial consultation to closing and beyond.