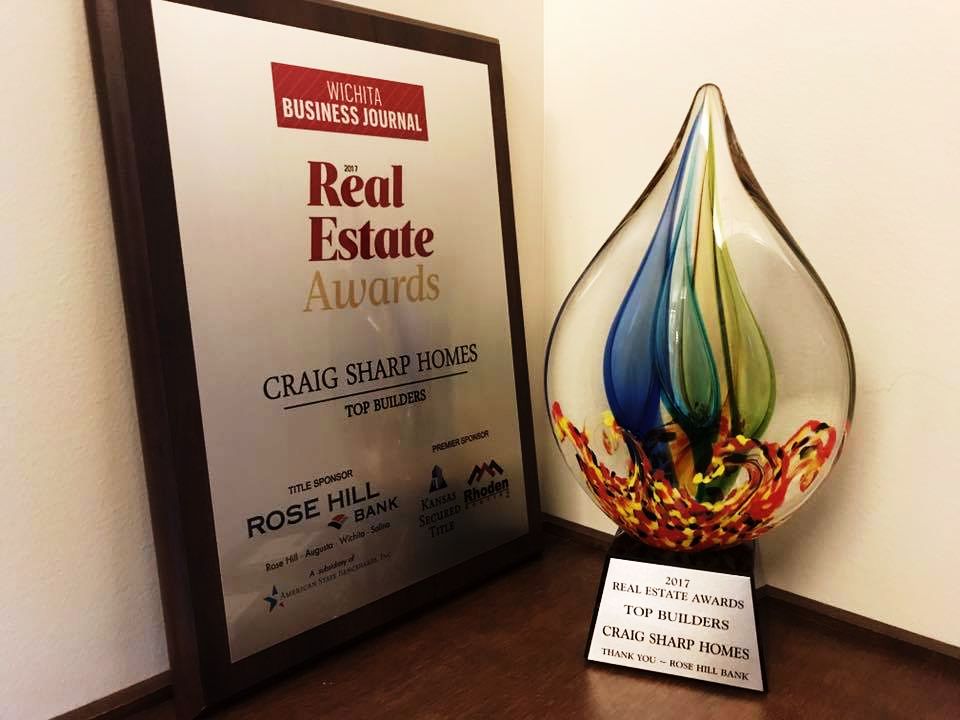 Sharp Homes Named as Top Builder
Tags:
awards
---
This past week, the Wichita Business Journal held their 2nd Annual Real Estate Awards, and Sharp Homes was honored to be awarded in the Top Builder category for residential construction in the Wichita, KS area. Coming off a record year in 2016 where we built over 60 homes, this award is a testament to our time honored foundations of Quality, Craftsmanship, and Customer Care.
We are so thankful for the opportunity to serve the luxury home market in both Sedgwick and Butler counties, and this recognition is only made possible by our outstanding team of hand-picked craftsmen and our homeowners. Without them, none of what we do is possible!
Eight of our top quality model homes will be open to the public during the Wichita Area Builders Association Spring Parade of Homes, which starts this weekend. We hope to see you there!