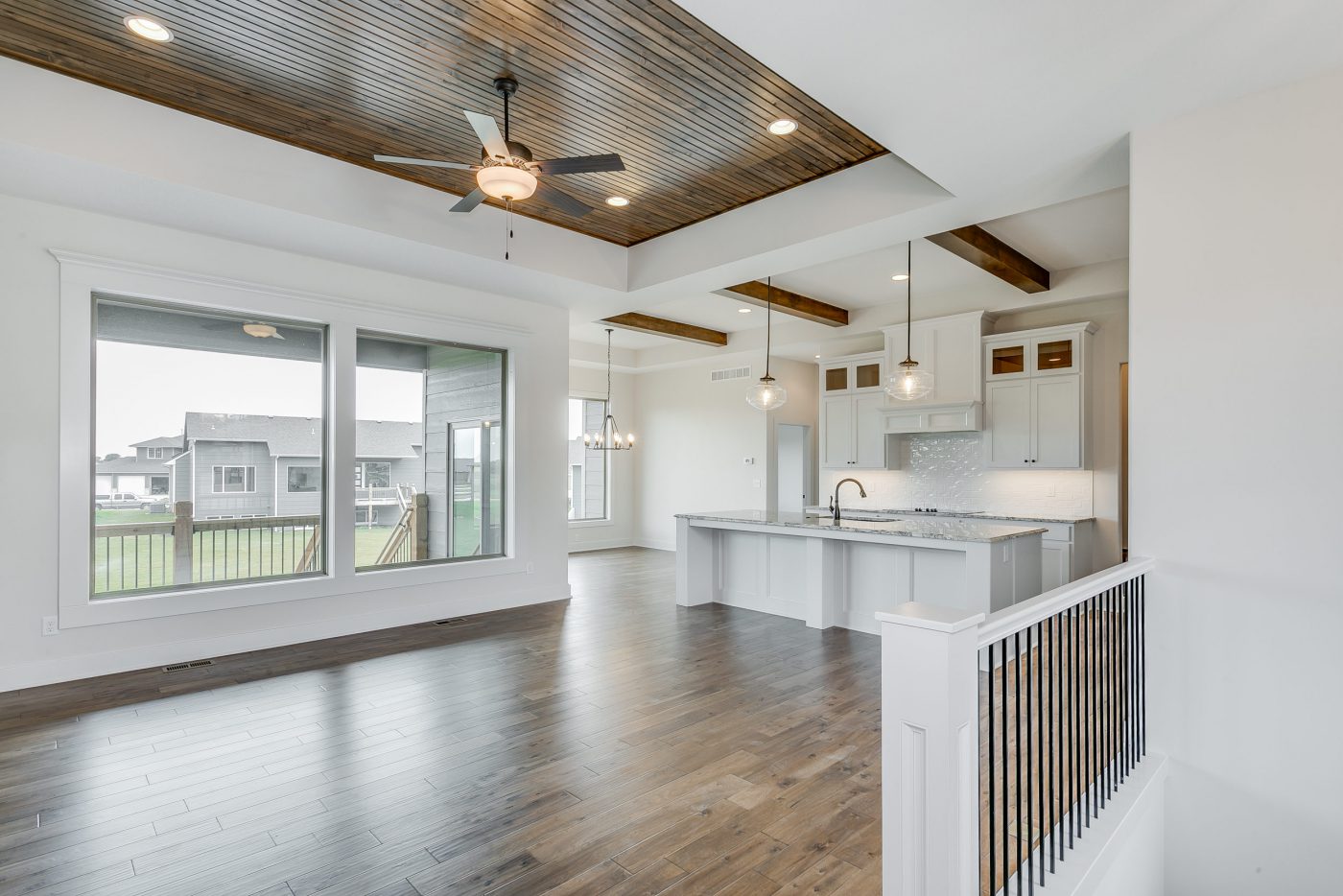 Can't We Have May's Temperatures Without the Moisture?
Tags:
---
Is it too much to ask for the Spring temperatures of May without the record breaking rainfall? Halfway into the month of June and we are already hitting 100 degrees and sweating it out. While we have been thankful for less mud to deal with, I think we could all be happy with cooler temps.
Sharp Homes continues to plug right along with new builds across the area. The new Sandcrest neighborhood in Northwest Wichita is gaining a lot of attraction after the Spring Parade of Homes. They will be having an Open House soon so watch for details on that. The new addition to the Parkway Villas at The Waterfront is also getting closer with utilities mostly done. We hope to see the start of roadwork soon! We have several new custom homes that are ready and waiting in the wings as soon as the new road is substantially completed. Shadow Rock and Cornerstone in Andover are also doing quite well as interest rates remain steady and the market remains solid.
As you'll see in the short video clip above, a new feature of our 3D video software for our new homes is the production of short teasers. You'll be seeing these a lot more on our social media channels to get a quick glimpse of our latest plans and model homes. As always, you can explore the complete 3D tours on our website 24/7/365.
Finally, we know many of you will be at the Air Capital Classic this weekend. We'll be in and out, especially around the infamous 17th green, so be sure to say hi if you see us. Take care and wear your sunscreen if you do get out in the sun and warm temperatures this weekend, and of course we want to wish all of the fathers and grandfathers a very happy Father's Day.