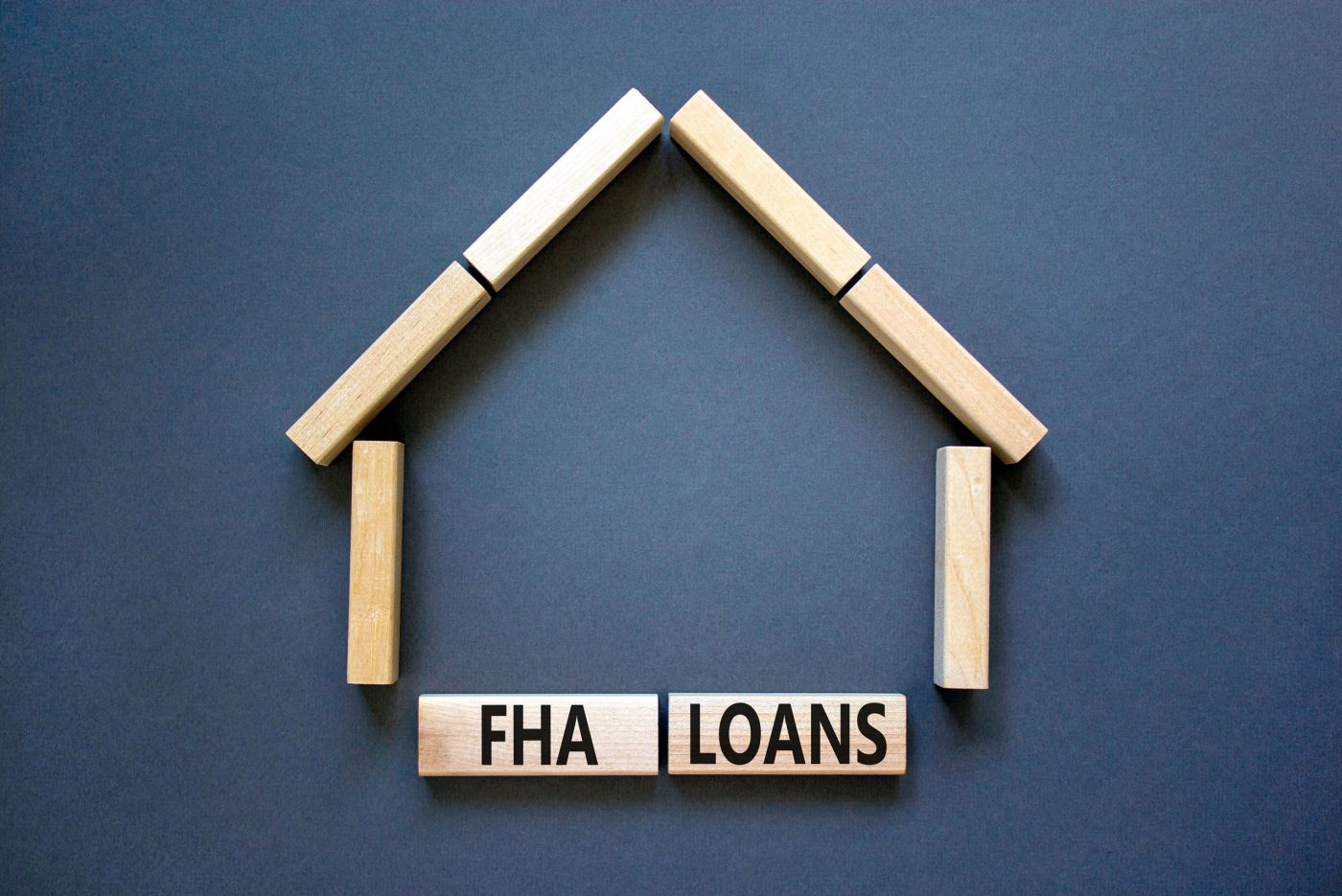 Can You Build a Home with an FHA Loan?
Tags:
building a new house
,
mortgage
---
It's no secret that building a new home raises a lot of questions. One of the most important is, "How do I pay for it?" Fortunately, there are a variety of financing options available for new homes. While many buyers use a conventional mortgage, it is possible to build a home with an FHA loan. This can make a new construction home more accessible for buyers who don't have stellar credit or the cash for a large down payment.
Note: At Sharp Homes, we're custom home designers, not mortgage lenders. We've been in the business long enough to know some of the basic questions our buyers face so we're providing this home financing information as a reference. We encourage you to speak with a qualified mortgage representative for questions about your specific home loan qualification or to apply for an FHA loan.
What Is an FHA Loan?
The Federal Housing Administration (FHA) offers home loan programs with lower closing costs, down payments, and credit requirements than conventional mortgages. The FHA insures the loan, making it easier for buyers to buy a home with less-than-perfect credit and with less cash down than with a conventional loan. This also makes it a good option for first-time home buyers. It's important to note that an FHA mortgage can't exceed a certain amount. The 2022 FHA loan limit was increased from $356,362 to $420,680 for Wichita and similar housing markets.
Can an FHA Loan Be Used to Purchase a New Home?
Yes, a new home can be purchased with an FHA loan. There are two programs available: You can either buy a home from a builder with a traditional FHA loan or you can use an FHA construction-to-permanent loan to finance the land, construction costs and the finished home.
Buying a New-Build Home with a Traditional FHA Loan
If you've found a newly-built home or custom home floor plan you love, a traditional FHA mortgage may work for you. This is the simpler and more common FHA loan program. Most new home buyers here in Wichita, KS, buy new construction homes from a builder, so they don't have to get construction loans. The price you pay includes the lot and the finished home, which is often located in a new home development.
Building a Home with an FHA Construction-to-Permanent Loan
Maybe you're dreaming of building a home on a plot of land with spectacular views, secluded from the world. Unless you have the cash to pay for the land, the building materials and the construction costs, you'll need a construction loan and then a mortgage. An FHA construction-to-permanent loan will allow you to pay for everything in one loan.
What Are the Requirements for Building a House with an FHA Mortgage?
The requirements for using an FHA loan to build or buy a new construction home depend on the type of loan you need. To find out if you qualify, speak with your mortgage lender.
Traditional FHA Loan Requirements
This is the most common type of FHA mortgage, in which you're just financing the home.
Minimum down payment of 3.5%*
Minimum 580 credit score
Home must be your primary residence
You must meet the debt-to-income (DTI) ratio limit for FHA loans
You must have documented steady income and employment history
Your loan amount must be below the FHA program maximum
FHA Construction-to-Permanent Loan Requirements
This is a combination construction loan and FHA loan, which covers the home construction costs in the short term and then converts to a long-term mortgage when your home is complete.
Minimum 3.5% down payment*
Minimum credit score of 640
No bankruptcies within the past two years
Debt-to-income ratio under 43%
Income verification and tax returns for the past two years
Loan amount below FHA loan limit
Must be borrower's primary residence
A certified home inspector must inspect the property
Builder must provide a new construction warranty
Contractors must be FHA-approved (license, insurance & minimum experience)
*Private Mortgage Insurance (PMI) will be added to loans with less than a 20% down payment.
How Do I Build a Custom Home with an FHA Loan?
If you plan to buy or build a new-construction home in a Wichita new home community, your custom home building process will be the same with a traditional FHA loan as with conventional financing. You'll still be able to choose one of Sharp Homes' innovative floor plans or work with our architect to create the perfect layout.
However, if you want to use an FHA construction loan to buy land and then build your dream home, your process will be a bit different. You'll need to start by finding a lender who offers FHA construction-to-permanent loans so you can get pre-approved before you select your land or choose a builder. Of course, you'll still be able to select your favorite floor plan from Sharp Homes.
FHA Construction Loan Alternatives
If you're a veteran or active military, you may want to look into a VA construction loan through the Department of Veterans Affairs. Or, if you're looking to build in a rural area, you could check into USDA construction-to-permanent loans. Talk to your lender about the best mortgage option for your situation. No matter what type of financing you have, your Sharp Homes custom floor plan will be sure to impress.
Questions?
It's important to note that Sharp Homes is a custom home designer and not a mortgage professional. For answers to specific questions about how FHA loans work or how to qualify, speak with a licensed home lender. However, if you've got questions about the home building process, we're here to help. You can explore more topics on our blog or contact us online.