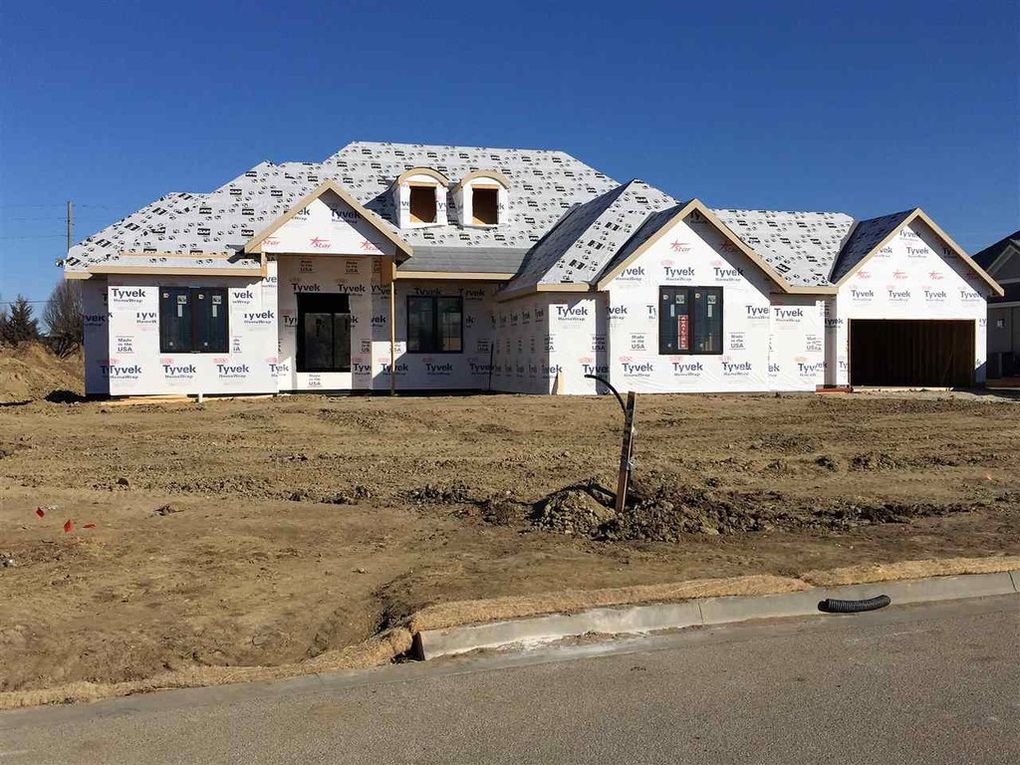 To Buy or To Build?
Tags:
---
To Buy or to Build: That Is The Question
Whether you are looking to get out of renting, putting down your roots, or simply moving to a new city, the decision to buy a home or build one is often a huge decisions. Of course there are many pros and cons to both situations and a wide variance of factors – external and internal – that may weigh in your decision. Before getting started it is always beneficial to meet with a lender or financial planner to asses your current financial situation and prepare for the cost of a new home regardless of whether you built it from scratch or buy it move-in ready. Finally, while this is by no means an extensive list of considerations, we think it is a good start in evaluating what may be the best options for you. In the end, it will be your home so you need to be happy with it! As always, Sharp Homes is available to meet with you and discuss these options in more details, free of charge.
Pros of Building a New Home From Scratch
Complete control over all aspects of the home from the layout and design to materials and finishes. Building new allows you to have exactly everything you want in a home and tailor it to your exact and specific requirements.
Everything is NEW! This may seem obvious, but it can often be overlooked as a major benefit. When building a new home, you obviously will have new and up-to-date everything. From your roof and appliances to best building practices and energy efficient equipment, everything within your new home will be new. This also means you will have warranty coverage on most items, as well as a builder warranty on the entire home.
Location Location Location. One of the biggest factors in real estate, building a new home means you get to choose the neighborhood and even orientation of your new home. Do you prefer a city lot with established trees or a lake view in the country? Building a new home allows you to choose the perfect spot to settle in and enjoy your new home.
With all of the new equipment and appliances, the first few years of owning a a new built home are virtually maintenance free. There will be no need to replace windows or repaint your siding!
Cost Savings are not usually considered when building a new home, but new materials and energy efficient equipment can save you hundreds on utility bills and even insurance premiums over an existing home.
Cons of Building a New Home From Scratch
Building a new home from scratch takes time. From the initial meetings, through design development, into physical construction it may take up to a year to move into your new home once you choose to build. At Sharp Homes we have an architect on staff full time to help turn around design changes quickly as well as a vast library of existing floor plans to choose from. We also don't like your new home to sit empty so work with our tradespeople on a tight schedule to get your new home built in as little as 5 months.
Landscaping on new home is often a bit of a waiting game. While your lawn is usually done with sod that is easy to get established quickly, other items – especially trees – may take years to mature and grow. This is especially true in newer neighborhoods and often goes back to location.
The cost associated with building in a new neighborhood need to be considered, if applicable. While a new neighborhood can offer many amenities and features, it is also important to consider any HOA fees, specials on your taxes, and the fact that there may be construction equipment in the area for quite some time. While these are minor "cons" they are still important to consider.
Pros of Buying an Existing Home
The top pro of buying an existing home has to be that it is move in ready. If you are relocating from another city or need to get out of your current living situation quickly, buying an existing home is perfect. Often the process of buying an existing home takes weeks, not months, when compared to building a new home.
Established Neighborhood Buying an existing home in an existing neighborhood can be a huge plus. With mature trees and easy to research comps, you can shop around online and find the best value. It is even easy to estimate taxes and utility usage. Additionally, you can find information on schools, crime rates, and even nearby restaurants quickly.
Walking through a completed home in person can also help put your mind at ease when evaluating if an existing home is right for you. With a new build from scratch, it can be hard to visualize what your furniture will look like or how the traffic flows through an area without a physical location to look at. Sharp Homes has existing models of many of our floor plans as well as virtual 3D tours that can assist with this. Our design software also allows us to walk through a new home before it is ever built to get a better idea of views and spatial features.
Cons of Buying an Existing Home
Unknowns. When buying an existing home there are often a lot of unknowns that even a detailed walk through or home inspection will not uncover. Does the basement leak when it rains hard or is there noise from trains/planes daily? There may be limited or missing information on when the roof or major appliances were last replaced, and depending on the age of the home, there could be a lot of DIY or additions that may affect the integrity of the home.
Warranty. Most existing home will not come with any sort of warranty on the home or appliances that you would get with a new built home.
Buying an existing home can leave you with outdated finishes, appliances, and equipment. There may even be things behind the walls (aluminum wiring or even knob and tube) or ceiling (roof leaks, smoke damage, mold). The last thing most people want to do after buying an existing home is spend thousands more on upgrades or remodels. At the same time though, buying one of the worst homes on the block and fixing it up can be a good investment too.
Perhaps one of the biggest let downs when buying an existing home is compromising your wants/needs. Rarely is there a perfect existing home on the market that hits all of your checkboxes on price, style, location, and everything else. There seems to always be something you, as the new owner of an existing home, would change or do differently.As you can see, there are many factors that go into the decision of whether to build a new home or buy an existing home. This decision is often one of the largest you or your family will make in your lifetime and by far one of the largest financial obligations to consider. Once the decisions is made though, a new home (brand new or newly purchased) is always an exciting experience. Sharp Homes may be best know as a custom home builder for new construction, but we do have many model and spec homes that are on the market at any given time. Whether you want to build a new home from scratch or purchase a move-in ready – but still new – home, we are here and ready to answer your questions.