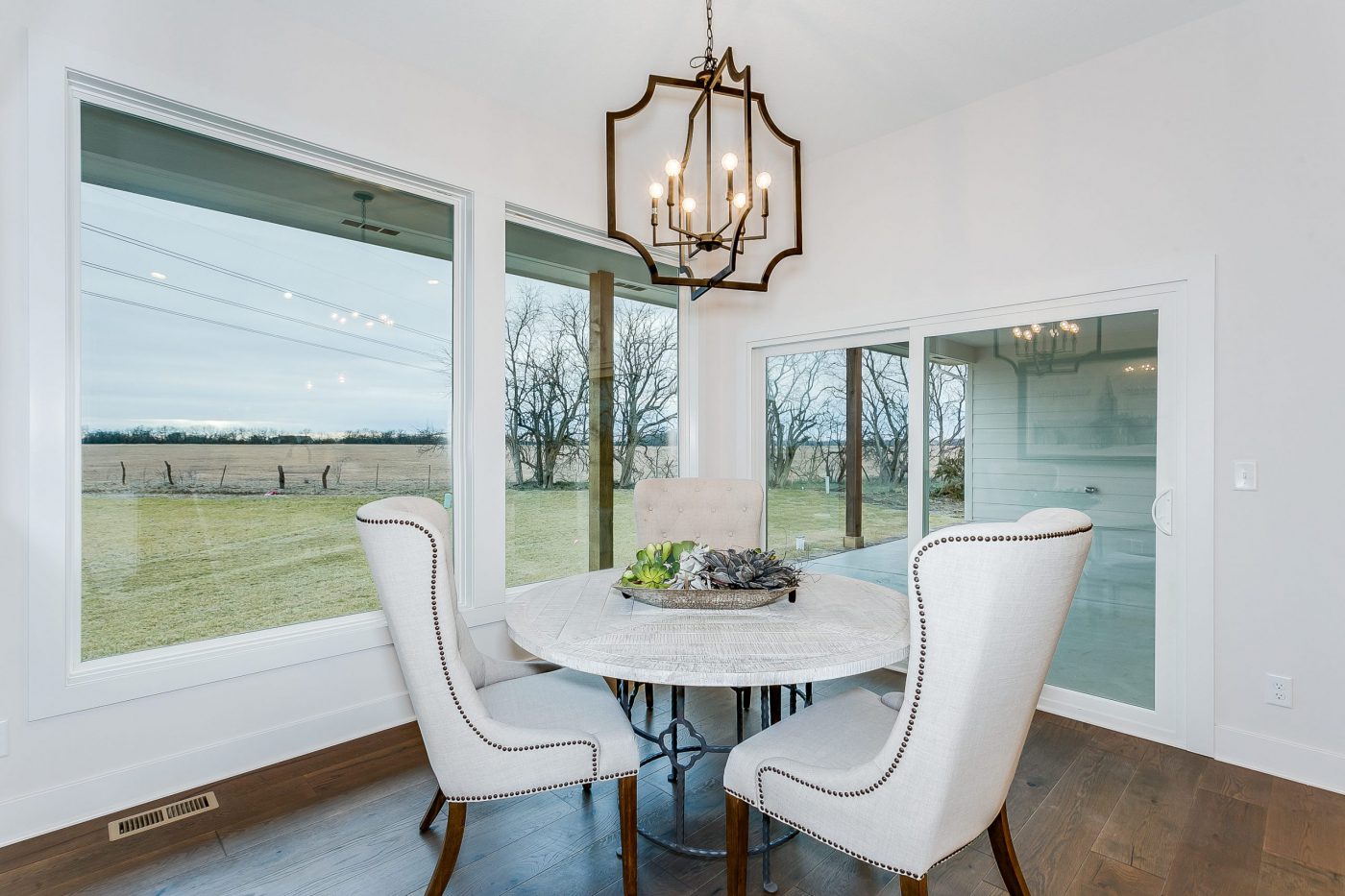 Welcome to 2018!
Tags:
---
Happy New Year and welcome to 2018! Last year was another big year for us at Sharp Homes, building nearly 60 new homes in Butler and Sedgwick Counties. We are SO THANKFUL for the continued support of our homeowners, vendors, subcontractors, and suppliers in helping us stay one of the top builders in our area. We couldn't be successful without you and are looking forward to another great year in 2018.
Looking into 2018 we are excited to kick off another year of business and, with guarded optimism, are anxious to see what the new year brings. Overall the market looks strong for Wichita with continued growth and lots of new homes! Obviously that can all change quickly but for now the outlook is good. This reflects the national market pretty well. Skilled labor and material costs will continue to be a challenge, but one we tackle head on as Builder of Choice. We will continue to work with our subcontractors to ensure our high standards of quality and craftsmanship are met, and we do not anticipate our labor pool as being a huge concern this year. What we cannot control as much are ever increasing prices on material goods like lumber, concrete, sheetrock, and other materials. While we do leverage our partnerships with vendors as much as we can to soften these blows to our homeowners, we do understand there are several external influences that affect these price increases. Natural disasters in 2017 – especially the 2 major hurricanes – continue to drive up demand for all goods, while wildfires out west and wood bores continue to affect lumber prices even greater. None of these increases will make or break a budget as the increase are in the single percentages, but it is still a situation we keep a close eye on as we try to get the best pricing locked in as early as possible for our new homes.
Coming up next week, January 9th-11th is the annual International Builders' Show, held this year in sunny Orlando, Florida. We always look forward to this event as a showcase of new materials and best practices, as well as multiple opportunities for learning and exploring everything new in the industry. Our in-house designer will be on-site all week taking classes and walking the show floor to bring you the latest! Watch for multiple updates Live from the show, especially on our Facebook Page. There is always so much to learn and see at the show from builders all across the country! We're looking forward to sharing with you.
Overall we are very excited for 2018 and can't wait for the challenge of maintaining our founding principles of Quality, Craftsmanship, and Customer Care. Should you, a family member, or friend be interested in building a new home in 2018, we hope to earn your business! Please do not hesitate to contact us with any questions or concerns, we're here to help.